民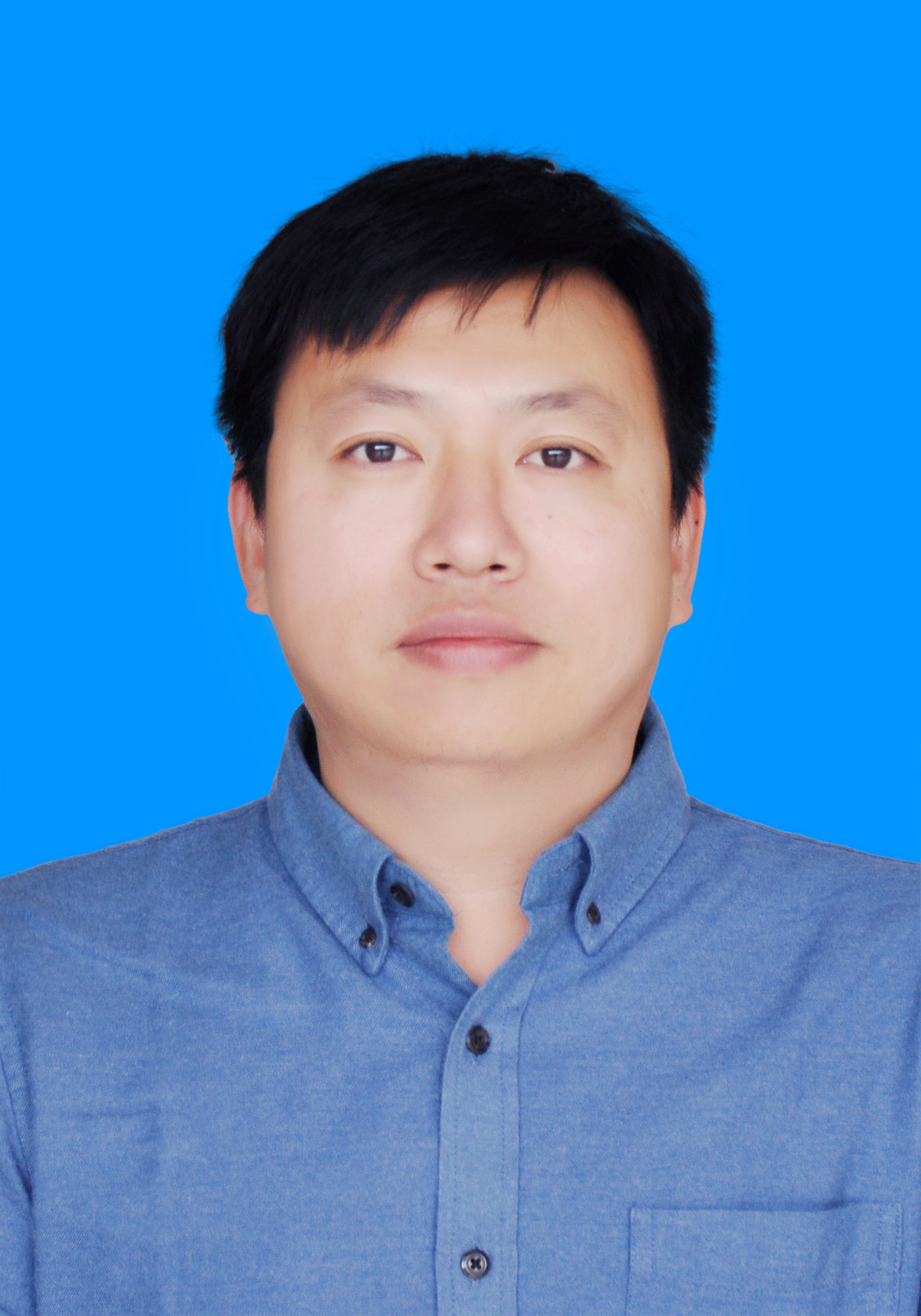 族:土家族
出生日期:1988/08/14
学历:理学博士
专业: 地球化学
单位:中国科学院地球化学研究所环境地球化学国家重点实验室
地址:贵州省贵阳市观山湖区林城西路99号
E-mail: wangxun@mail.gyig.ac.cn
电话: (+86) 17785003956
教育经历
2011/09 – 2016/11: 中国科学院大学 地球化学研究所 地球化学 理学博士
2012/09 – 2013/05: 美国Lamar大学访问学者
2015/01 – 2016/01: 美国Lamar大学访问学者
2007/09 – 2011/07:西南大学资源环境学院 环境科学 理学学士
工作经历
2021/06-至今 中国科学院地球化学研究所 研究员 博士生导师
2019/05-2021/05 西南大学资源环境学院 教授 博士生导师
2017/01-2019/04 中国科学院地球化学研究所 博士后
社会活动
中国矿物岩石地球化学学会会员
中国土壤学会会员
中国化学学会会员
人才称号
2021年 国家自然科学基金委 "优秀青年基金"
2021年 中国科学院 "百人计划"
2017年 全国博士后管理委员会 "博士后创新人才计划"
奖励荣誉
2022年 中国化学会青年环境化学奖
2021年 贵州省自然科学一等奖 排名第六
2018年 中国科学院优秀博士论文
研究方向
主要运用模型科学、化学计量观测、大数据分析、同位素化学等理论,通过多学科交叉、多尺度和多方法的综合研究探讨全球变化下重金属的生物地球化学循环。以第一作者和通讯作者在国际一流期刊PNAS、ES&T、ACP等期刊发表系列文章,相关的研究结果多次入选联合国环境规划署的《全球汞评估报告》。
基金主持
(1)国家自然科学基金委员会,优秀青年科学基金项目,全球变化下汞生物地球化学循环(42122053),2022.01-2024.12,在研,主持
(2)中国科学院,"百人计划"B类,2021-2013年,在研,主持
(3)国家自然科学基金委员会,面上项目,41977272,冰川退缩区植被演替序列中汞的累积过程及循环模型研究,2020-01至2023-12,在研,主持
(4)重庆市自然科学基金委员会,面上项目,cstc2020jcyj-msxmX006,树木年轮重建大气汞历史记录技术集成:以缙云山马尾松为例,2020-07至2023-06,在研,主持
(5)国家自然科学基金委员会,青年科学基金项目,41703135,海螺沟冰川退缩区森林演替序列土壤汞的再释放过程及其同位素分馏研究,2018-01至2020-12,结题,主持
(6)中国博士后科学基金委员会,博士后面上项目一等资助,2017M620432,贡嘎山冰川退缩区森林演替序列汞的来源解析及环境意义,2017-09至2019-03,已结题,主持
(7)中国博士后科学基金委员会,博士后创新人才支持计划,BX201700235,1978-2030 年中国区域大气汞传输与质量平衡的综合评估,2017-05至2019-03,已结题,主持
代表论著
(1) Wang, Xun; Luo, Ji; Yuan, Wei; Lin, Che-Jen; Wang, Feiyue; Liu, Chen;Wang, Genxu; Feng, Xinbin*; Global warming accelerates uptake of atmospheric mercury in regions experiencing glacier retreat, Proceedings of the National Academy of Sciences of the United States of America, 2020, 117(4): 2049-2055. (期刊论文)
(2) Wang, Xun*; Yuan, Wei; Lin, Che-Jen; Luo, Ji; Wang, Feiyue; Feng, Xinbin*; Fu, Xuewu; Liu, Chen; Underestimated Sink of Atmospheric Mercury in a Deglaciated Forest Chronosequence, Environmental Science & Technology, 2020, 54(13): 8083-8093. (期刊论文)
(3) Wang, Xun; Luo, Ji; Yin, Runsheng; Yuan, Wei; Lin, Che-Jen; Sommar, Jonas; Feng, Xinbin*; Wang, Haiming; Lin, Cynthia; Using Mercury Isotopes To Understand Mercury Accumulation in the Montane Forest Floor of the Eastern Tibetan Plateau, Environmental Science & Technology, 2017, 51(2): 801-809. (期刊论文)
(4) Wang, Xun; Yuan, Wei; Lin, Che-Jen; Zhang, Leiming; Zhang, Hui; Feng, Xinbin*; Climate and Vegetation As Primary Drivers for Global Mercury Storage in Surface Soil, Environmental Science & Technology, 2019, 53(18): 10665-10675. (期刊论文)
(5) Wang, Xun; Bao, Zhengduo; Lin, Che-Jen*; Yuan, Wei; Feng, Xinbin*; Assessment of Global Mercury Deposition through Litterfall, Environmental Science & Technology, 2016, 50(16): 8548-8557. (期刊论文)
其他第一与通讯论文论著(20篇)
(1) Liu Nantao, Cai Xinyuan, Jia Longyu, Wang Xun*, Yuan Wei, Lin Che-Jen, Wang Dingyong, and Feng Xinbin; Quantifying Mercury Distribution and Source Contribution in Surface Soil of Qinghai-Tibetan Plateau Using Mercury Isotopes; Environmental Science & Technology, 2023, 57, 14, 5903–5912 . (期刊论文)
(2) Yuan Wei, Wang Xun *, Lin Che-Jen, Wu Fei, Luo Kang, Zhang Hui, Lu Zhiyun, and Feng Xinbin * (2022), Mercury Uptake, Accumulation, and Translocation in Roots of Subtropical Forest: Implications of Global Mercury Budget, Environmental Science & Technology, 56(19), 14154-14165. (期刊论文)
(3) Wang Xun; Yuan Wei; Lin Che-Jen; Wang Dingyong; Luo Ji; Xia Jicheng; Zhang Wei; Wang Feiyue; Feng xinbin. Root uptake dominates mercury accumulation in permafrost plants of Qinghai-Tibet Plateau. Communications Earth & Environment 3, 287 (2022). (期刊论文)
(4) Xia, Shangwen; Yuan, Wei; Lin, Luxiang; Yang, Xiaodong *; Feng, Xinbin; Li, Xianming; Liu, Xu; Chen, Peijia; Zeng, Shufang; Wang, Dingyong; Su, Qizhao; Wang, Xun*; Latitudinal gradient for mercury accumulation and isotopic evidence for post-depositional processes among three tropical forests in Southwest China, Journal of Hazardous Materials, 2022, 429: 0-128295. (期刊论文)
(5) Yuan, Wei; Wang, Xun*; Lin, Che-Jen; Zhang, Hui; Feng, Xinbin; Lu, Zhiyun; Impacts of Extreme Weather on Mercury Uptake and Storage in Subtropical Forest Ecosystems, Journal of Geophysical Research-Biogeosciences, 2022, 127(1): 0-e2021JG006681. (期刊论文)
(6) Wang Xun; Yuan Wei; Lin Che-Jen; Feng Xinbin; Mercury cycling and isotopic fractionation in global forests, Critical Reviews in Environmental Science and Technology, 2021 (期刊论文)
(7) Wang, Xun; Yuan, Wei; Lin, Che-Jen; Wu, Fei; Feng, Xinbin, Stable mercury isotopes stored in Masson Pinus tree rings as atmospheric mercury archives, Journal of Hazardous Materials, Volume 415, 2021, 125678. (期刊论文)
(8) Lu, Zhiyun; Yuan, Wei; Luo, Kang; Wang, Xun*; Litterfall mercury reduction on a subtropical evergreen broadleaf forest floor revealed by multi-element isotopes., Environmental Pollution, 2021, 268(Pt A): 0-115867. (期刊论文)
(9) Wang Xun, Yuan Wei, Lin Che-Jen, Feng Xinbing. Mercury cycling and isotopic fractionation in global forests. Critical Reviews in Environmental Science and Technology 2021: 1-24 (期刊论文).
(10) Wang Xun*; Luo Ji; Lin CheJen; Wang Dingyong; Yuan Wei; Elevated cadmium pollution since 1890s recorded by forest chronosequence in deglaciated region of Gongga, China., Environmental Pollution, 2020, 260: 114082-114089. (期刊论文)
(11) Wang, Xun; Yuan, Wei; Lu, Zhiyun; Lin, Che-Jen; Yin, Runsheng; Li, Fen; Feng, Xinbin*; Effects of Precipitation on Mercury Accumulation on Subtropical Montane Forest Floor: Implications on Climate Forcing, JOURNAL OF GEOPHYSICAL RESEARCH-BIOGEOSCIENCES, 2019, 124(4): 959-972. (期刊论文)
(12) Sun, Tao; Ma, Ming; Du, Hongxia; Wang, Xun*; Zhang, Yongjiang; Wang, Yongmin; Wang, Dingyong*; Effect of different rotation systems on mercury methylation in paddy fields, Ecotoxicology and Environmental Safety, 2019, 182: UNSP 109403.
(13) Wang, Xun*; Yuan, Wei; Feng, Xinbin*; Wang, Dingyong; Luo, Ji; Moss facilitating mercury, lead and cadmium enhanced accumulation in organic soils over glacial erratic at Mt. Gongga, China , Environmental Pollution, 2019, 254: 0-UNSP 112974. (期刊论文)
(14) Wang, Xun; Lin, Che-Jen*; Feng, Xinbin*; Yuan, Wei; Fu, Xuewu; Zhang, Hui; Wu, Qingru; Wang, Shuxiao; Assessment of Regional Mercury Deposition and Emission Outflow in Mainland China, JOURNAL OF GEOPHYSICAL RESEARCH-ATMOSPHERES, 2018, 123(17): 9868-9890. (期刊论文)
(15) 王训; 袁巍; 冯新斌*; 森林生态系统汞的生物地球化学过程, 化学进展, 2017, (09) : 970-980. (期刊论文)
(16) Wang, Xun; Lin, Che-Jen*; Lu, Zhiyun; Zhang, Hui; Zhang, Yiping; Feng, Xinbin*; Enhanced accumulation and storage of mercury on subtropical evergreen forest floor: Implications on mercury budget in global forest ecosystems, Journal of Geophysical Research-Biogeosciences, 2016, 121(8): 2096-2109. (期刊论文)
(17) Lu, Zhiyun; Wang, Xun*; Zhang, Yiping; Zhang, Yong-Jiang; Luo, Kang; Sha, Liqing; High mercury accumulation in two subtropical evergreen forests in South China and potential determinants, Journal of Environmental Management, 2016, 183: 488-496. (期刊论文)
(18) Wang, Xun; Lin, Che-Jen*; Yuan, Wei; Sommar, Jonas; Zhu, Wei; Feng,Xinbin*; Emission-dominated gas exchange of elemental mercury vapor over natural surfaces in China, Atmospheric Chemistry and Physics, 2016, 16(17): 11125-11143. (期刊论文)
(19) Wang, Xun; Zhang, Hui; Lin, Che-Jen*; Fu, Xuewu; Zhang, Yiping; Feng, Xinbin; Transboundary transport and deposition of Hg emission from springtime biomass burning in the Indo-China Peninsula, Journal of Geophysical Research-Atmospheres, 2015, 120(18): 9758-9771. (期刊论文)
(20) Wang, Xun; Lin, Che -Jen*; Feng, Xinbin*; Sensitivity analysis of an updated bidirectional air-surface exchange model for elemental mercury vapor, Atmospheric Chemistry and Physics, 2014, 14(12): 6273-6287. (期刊论文)